Initiating the Spirit of Competition Among Students, UPH Medan Campus Holds the Student Life Cup (SL Cup) 2023
.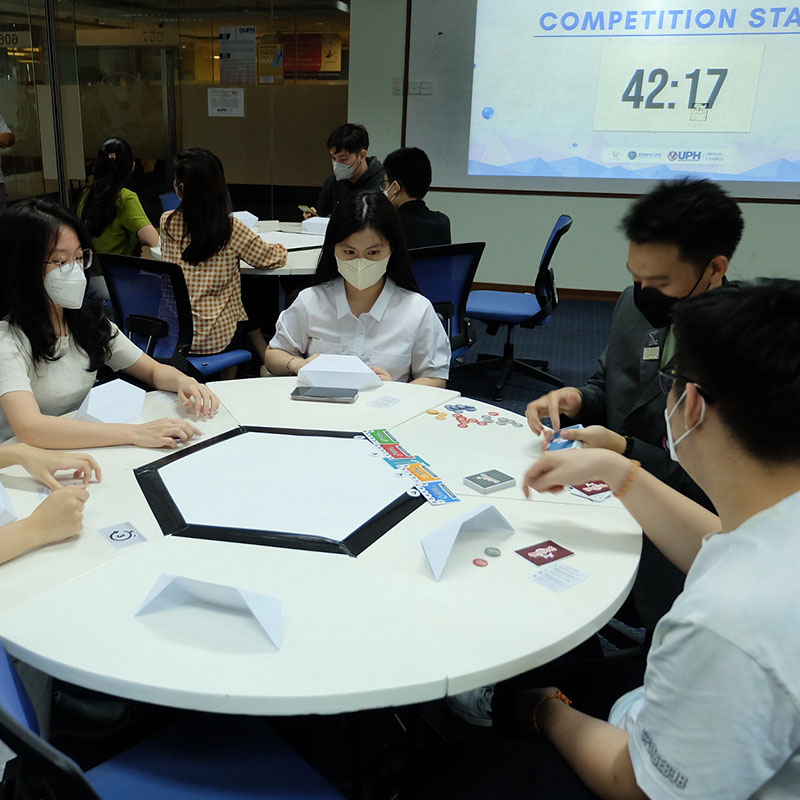 March 2, 2023 – Medan, Indonesia.
Kemendikbudristek Indonesia has emphasized the importance of the spirit of competition among Indonesian students on both national and international stages. The improvement of the quality of education, creativity, and innovation is expected to produce qualified human resources capable of competing in the global era. The Ministry also encourages students to participate in various academic and non-academic competitions, such as olympiads, writing contests, and others. This is considered one way to sharpen students' abilities and talents, as well as broaden their horizons and improve Indonesia's international achievements.
In line with this spirit, UPH Medan Campus is holding an internal competition organized by the Student Executive Board (BEM) in collaboration with the Student Activity Unit (UKM). As a platform for developing non-academic interests and talents of students, this annual competition covers the fields of arts, sports, language, and culture. The activities are conducted both in-person and online throughout February 2023.
For the arts category, BEM is collaborating with UKM Art, UKM Art Band, UKM Dance, UKM Choir, and UKM Photography to hold six competitions: Crafting, Make Up, Dance, Vocal, Sketch, and Photography. Meanwhile, for the sports category, the participating UKMs are UKM Basket, UKM Badminton, and UKM Futsal. Other categories in this competition are language and culture, held in collaboration with UKM Mandarin and UKM Public Speaking. These categories include English Newscasting, English Speech, and Mandarin Speech. Apart from the aforementioned interest and talent categories, there are two other competitions, namely the stock lab competition, cupcake decorating, and the e-sport competition.
This continuous series of competitions throughout the month has involved more than 500 student participants, both as teams and individuals, sharpening their skills in teamwork, resilience, personal development, sportsmanship, and many other soft skills.
As stated by Mr. Daniel Cassa Augustinus, the Dean of UPH Medan Campus, and Mr. Bonnarty Silalahi, the Section Head of the Student Life Department at UPH Medan Campus, this event is also held to initiate the spirit of competition among students, so that they can participate in many competitions with broader scopes, such as national and international competitions. Therefore, it is expected that Indonesian students can continue to improve the quality of education, creativity, and innovation, as well as produce qualified human resources capable of competing in the global era.