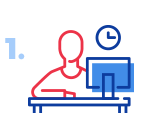 Create Account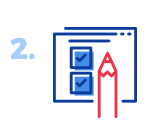 Fill The Form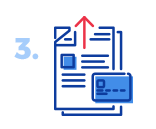 Upload Valid ID & Report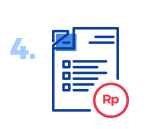 Form Payment
LOGIN & UPLOAD REQUIRED DOCUMENTS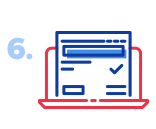 CHECK ADMISSION STATUS
ADMISSION REGULAR SCHEDULE 2022/2023
DOCUMENTS SUBMISSION DEADLINE
ADMISSION SCHOLARSHIP SCHEDULE 2022/2023
DOCUMENTS SUBMISSION DEADLINE
A legalized copy of academic record Grade 10 (Semester 1 & 2) and Grade 11 (Semester 1 & 2).
A legalized copy of Junior High School National Examination.
A copy of valid ID Card: KK (Family Registration Card)/passport for foreigner.
A recent photo size 3×4 with red background and wearing white shirt.
Admission statement and drug-free statement.
1 Copy of TOEFL (71 for IBT/500 for PBT) or IELTS with 5.5 score band for foreign applicant.
General Information for Scholarship
.
CATEGORY SCHOLARSHIP

PROGRAMS
Academic Achievement; applicable to all study programs.
Financial Aid; applicable to all study programs.
TYPES OF SCHOLARSHIP PROGRAMS
Platinum (100%)
Gold (75%)
Silver (50%)
Bronze (25%)
TERMS & CONDITION
Pass the Direct Admission process.
When applying for the scholarship, the Prospective Student is still in Year 12.
Healthy body.
Not registered as students in other universities.
Not allowed to marry and become pregnant during the period of study.
The scholarship covers the Admission Fee, Semester Fee, and Credit Fee.
The scholarship is awarded for the first 3 terms.
To maintain scholarship within the following term, the scholars must achieve a certain IPK and IPS (Term & Conditions apply).
Frequently Asked Questions
.